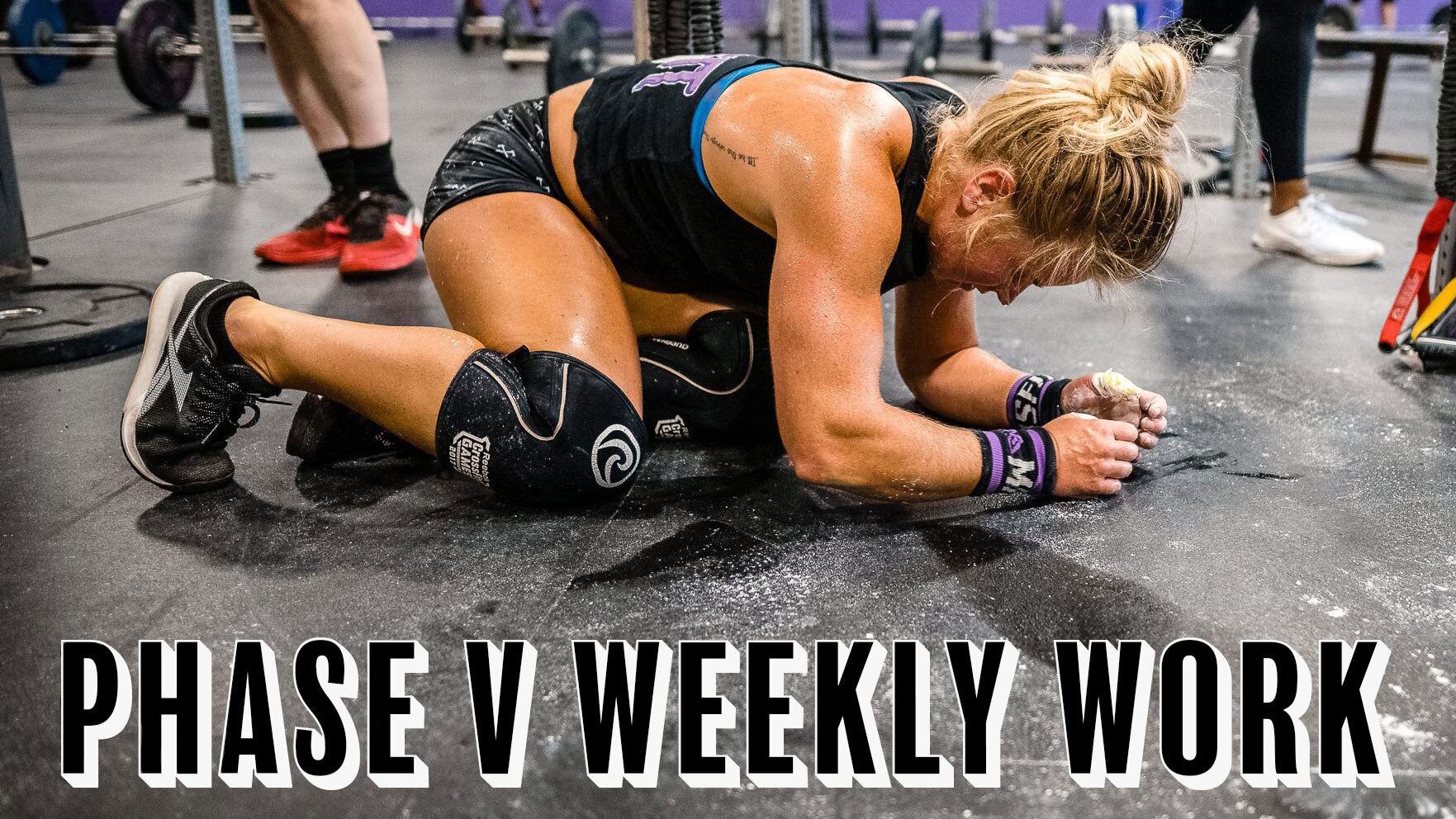 As observers, coaches, and participants in this continually evolving movement that is the sport of fitness, the coaches of Misfit Athletics have recognized oft-neglected facets of fitness. Training for our sport is not easy. The time commitment, the training modalities, and the sacrifice that occurs to become the best possible version of yourself is no small task, and often it simply feels like there isn't enough time in the day, week, month, or phase to make it all happen. We recognized, through our experience, that many athletes have a robust capacity in workouts that are 20-minutes or shorter but struggle mightily in those pushing past that 20-minute mark. We also know that experienced athletes far out-perform less experienced athletes, especially when it comes to an understanding of how to approach unfamiliar stimuli, such as rucking, swimming, paddling, or biking. Lastly, we have discovered athletes can make meaningful progress in gymnastics in a short amount of time with dedicated practice. For that reason, we aim to provide a weekly checklist of tasks we believe will more aptly prepare our athletes for any imaginable task.
Rather than prescribe the work as mentioned above on any single day, we are empowering you, athletes, to decide which days makes the most sense for your training, from both a volume and time perspective. For the upcoming phase, Phase 5, our weekly work will include swimming, paddling, rucking, biking (both trail and road), as well as focused pushing and pulling gymnastics work. The objective when working through each piece of the weekly work is to gather as much information as you can. As you work to improve your familiarity with these domains, you will also increase your proficiency and capacity within each. Furthermore, you may begin to recognize improvements elsewhere in your fitness outside of these weekly work as you continue to improve your overall GPP. As you learn more, you will become a fitter and more formidable athlete. The best athletes in our sport are obsessed with this type of knowledge, and they do not miss the opportunity to learn more about themselves while improving their fitness simultaneously. The only question we have for you is: Are You In?
2020 Phase V Week 8
1. Weekly Work – For Completion:
Get the following work done at any point throughout your training week.
1a. Weekly Work – For Distance
8 Rounds
2:00 Freestyle Swim
1:00 Rest
Using your notes from week 1, work to be more efficient and cover more distance in the water.
1b. Weekly Work – For Distance
AMRAP 10 Minutes
Ruck Run w/ 30/20lbs
Goal: Further than Week 1.
1c. Weekly Work – For Distance
20 Minute Trail Run
OR
Road/Assault Runner:
2 Rounds
2:30 Forever Pace
2:30 Reach Pace
2:30 Sustain Pace
2:30 Reach Pace
Forever Pace: Marathon Pace, Slow & Steady
Reach: The pace at which you would run the entire training piece at if it were a test/time trial.
Sustain: A sustainable pace between Forever and Reach.
1d. Weekly Work – For Reps
Choose between Strict HSPU/Push Ups/Strict Ring Dips
Perform 3 max unbroken sets while maintaining speed. Slow movements mean you should've stopped already. Rest enough to stay near first set.