It's About Them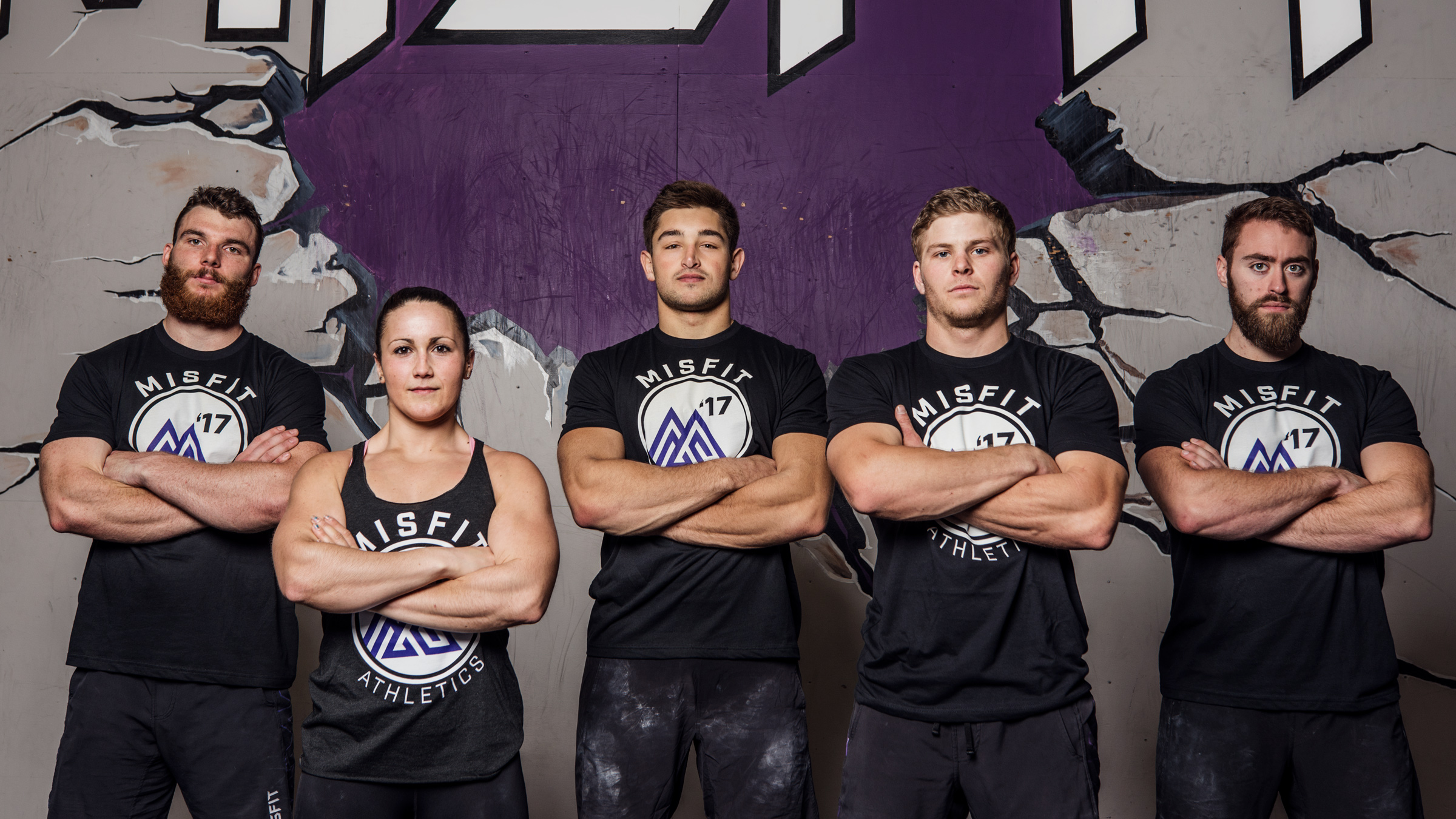 It's About Them
At the 2017 East Regional you will witness five individuals competitors from CrossFit MF in Portland, Maine take the floor. Cody Mooney, Caroline Conners, Max Bragg, Austin Spencer, and Texas transplant Jordan Cook have beat out over 10,000 other athletes to earn 1 of only 20 male or female spots. However, this is not the first time this has happened.
From 2013-2014 a group of five athletes trained together nearly every day. They were all members and/or coaches at CrossFit MF. Five days a week at around 11am, Matthew Sherburne, Gabe Garcia, Joe Kearney, Hunter Wood, and Cody Mooney would begin warming up for a 2-4 hour training session. Their schedules and lifestyles matched on most days. Their personalities matched much less often. For better or worse, the afternoons at CrossFit MF were a battle ground. In their own ways, athletes would almost shame each other into improving their effort, movement, strength, and mobility. It was one athlete always trying to out do the other. Drew and I were left playing referee as often as coach. While an environment like that isn't stable for long periods of time, for some reason, with those five, it worked just long enough. It was the last year of 48 qualifiers to each Regional, and all five earned a spot.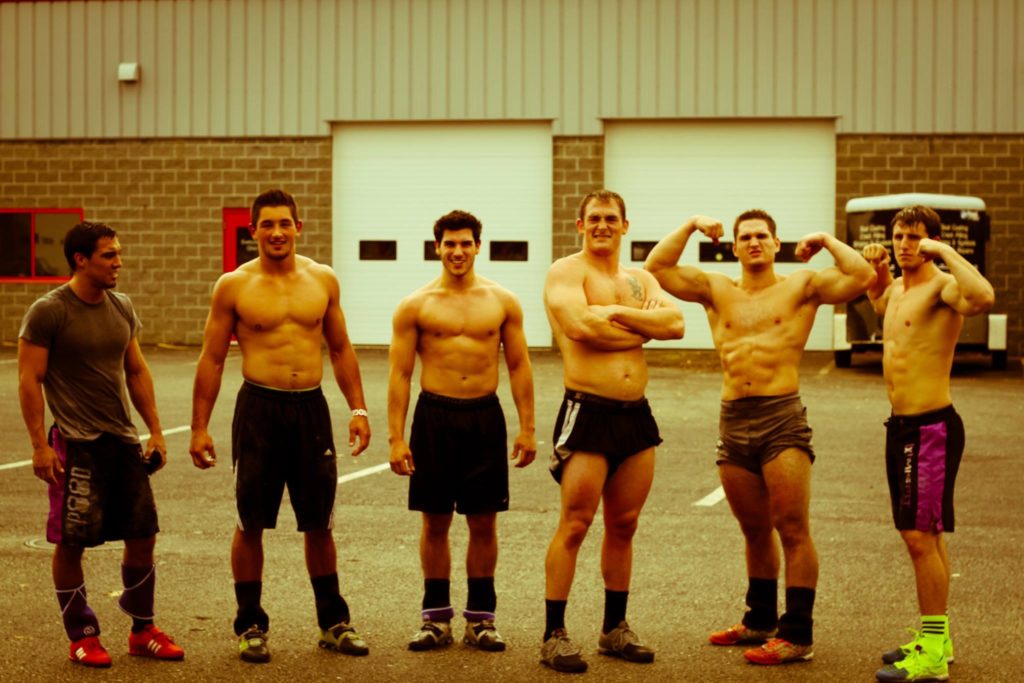 A lot was learned from the first group. We could talk about ego, determination, fear, sacrifice, confidence, and many other buzz words for days. The competitive culture has changed for the better since then. However, there is something powerful at play that connects the first group dynamic to this year's group. It's simply the idea that individuals in a group setting will always be pulled forward by the strongest force at that particular moment.
To be one of the best in what is the most diverse sport on the planet, you must be an extremely competitive person. The amount you need to learn and experience just to be able to participate should come with a college degree. This means that you've prioritized your fitness over practically everything else in your life. Work, school, relationships, and other social commitments are inevitably impacted in some way. Finding a balance can be a struggle when your goals are reached by being in the gym, planning meals, getting worked on (PT/Chiro/etc), managing social media, and getting 8-9 hours of sleep each night. The fact of the matter is that it's stressful. Being part of a group of athletes who understand helps. It reminds you that you are not alone. It reminds you why you do it.
The group dynamic is powerful. In the case of Cody, Caroline, Max, Austin, and Jordan there is a vast array of experience. Jordan is a two time CrossFit Games athlete out of the South Region. Cody is a two time individual East Regional competitor. Austin has competed in the East Regional once. Caroline and Max have competed on a team but never as individuals. This variance in experience played a major role in the growth of everybody this year.
How did the group dynamic impact the athletes?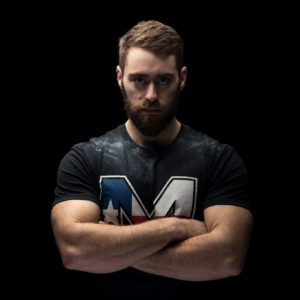 Jordan expected to be the frontrunner when training as part of the group, given his accomplishments, but this is not always the case. While Jordan posted the fastest times on many training pieces, he was undoubtedly surprised when others in the group put a target on his back and would out work him. This served as a constant reminder that this sport is unforgiving and if you are not focused on tangible progress during the season, a cycle, a session, or even a moment, somebody more determined will take over. This forces Jordan to both be smarter about training and also push harder than ever when the opportunity arises. The group will expose weakness. The group keeps you honest.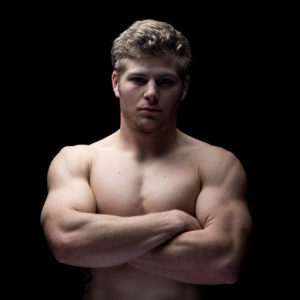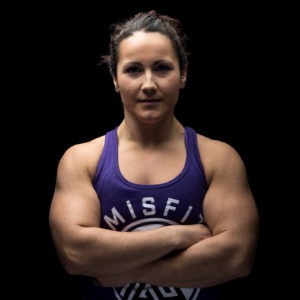 Max and Caroline were teammates on CrossFit MF's Regional team in 2016. They got a taste of being out on the floor and laying it on the line. Both had super hero like performances on a particular event. Caroline hit a last second snatch PR in the team ladder. Max ran the anchor leg in the final flying up and down the rope legless, giving MF a major come from behind heat win. Both decided, prior to the Open, that if they were going to take training seriously moving forward, they needed to prove to themselves that they belonged on the level of the individuals. Training leading up to the Open was particularly difficult for both of them. Max is basically a full time lumberjack. This involves long hours of manual labor every day, climbing trees, cutting them down, and hauling away the logs. Then he makes his way into the gym for 2-3 hours of training. Caroline, while not in manual labor, works as a coach for our locations and for Misfit. Her day starts around 4am Opening one location, and can go late into the evenings with remote clients and beginners classes. Her sleep and schedule is far from optimal. On the days they get to train with the group, their performances are typically much stronger than when they have to make up pieces on their own. The excuses their minds naturally construct to cut themselves slack, or skip training fly out the window. The group holds them accountable. The group pulls them forward.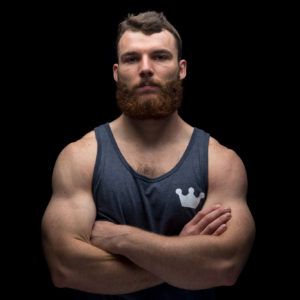 Austin was the only individual qualifier from CrossFit MF in 2016. He planned on not only getting back to Regionals in 2017, but improving his placement at Regionals. He discovered just qualifying again would be a challenge. As circumstance in his life forced his schedule to be more inconsistant, so went his training from time to time. The small bumps in the road did not steer him away from his goals. Even on days when he trained alone, he had reports from the group as to how the workouts went, ways to attack them, and scores to chase. When Austin finally got the news that he had qualified for Regionals again, he admitted to me that he felt that he "underperformed" and was not happy with his Open performance. This biggest thing I took from that conversation was that he was learning from the experience and ready to put it behind him. If it was only Austin in qualifying position for Regionals again, he may not have felt as strongly about his lack of performance. But because all his training partners that he usually bests finished above him on the leaderboard, his perspective seems obvious, and serves as free motivation for future opportunity during training. The group adds perspective.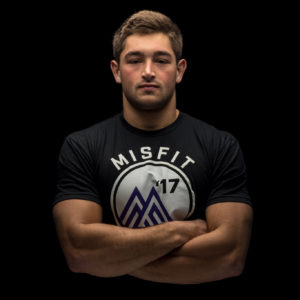 Cody, only 22 years old, has more training experiences than anyone else in the group. He has trained at MF on and off for the last 4 years. During his time away from MF he's trained with the Smith brothers for an extended period, as well as a semester long stay training in France. Cody has been back with MF full time since the 2016 holiday season. Cody lends his experience, positivity, and unstoppable engine to the group dynamic every day. What has the group given back? Personal growth. It's been obvious since his return to MF that his confidence to face things head on in the gym is at an all time high. This group has allowed Cody to live and die by his strengths and weaknesses. In the past, it would just be easier to avoid workouts or movements that didn't favor him for numerous reasons, however, it appears Cody is finally becoming more comfortable with his successes and failures in the gym, which is one of the most important signs of growth. Cody's past defense mechanism is abundant in athletes within our sport. Since athletes are required to perform so many tasks well, this fear typically stops potential dead in it's tracks. Cody is learning how to accept his full effort each day, and that's all you can ask for during training. Failures will breed success in the right conditions. The group provides opportunity.
To any coach or gym that thinks they can put four or five hungry kids in a gym and expect this to happen, it's not exactly that simple, but it is possible. Different topics for a different time would include coaching styles, programming, culture, support systems, lifestyle choices, etc. Our system has been developing over 8+ years of coaching the sport of CrossFit. But that shit is useless without the right group of kids ready to put in the work together, suffer together, complain together, celebrate together, put each other down, and immediately pick each other back up.
The growth of one individual improves the quality of the group, and in turn, improves the quality of the other individuals. It's a never ending cycle.