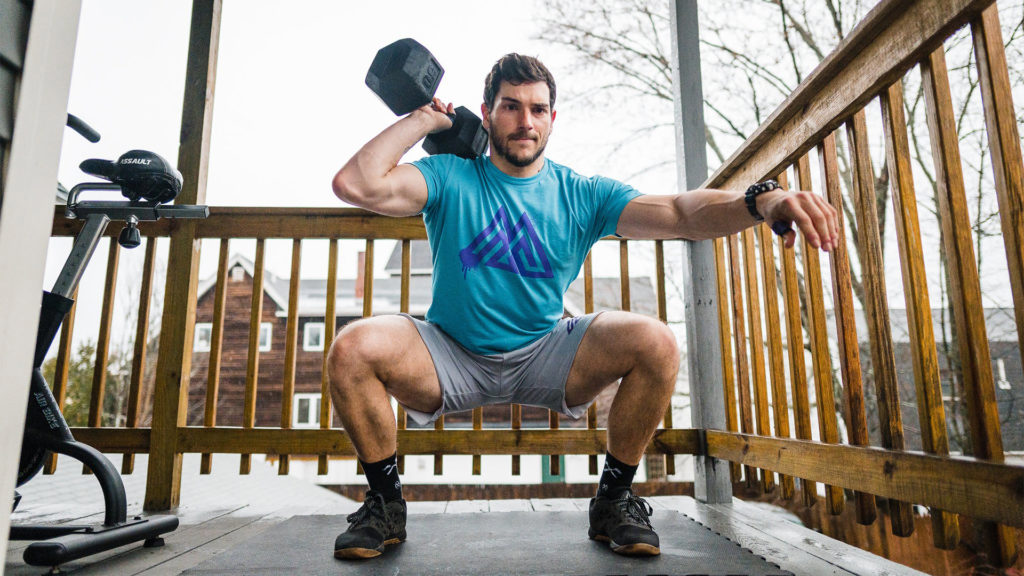 The Misfit Anywhere program was born out of two intersecting ideas. The first is a long time request for people who wanted to follow along with the journey of our brand that either weren't interested in competing or have prioritized other parts of their life. The second idea is a growing population of people without access to a gym or loads of equipment.
These needs intersecting gave us the push to create the very first Misfit Athletics programming track for anyone and everyone that want to be in shape to facilitate a happy and healthy life. Five days a week you will find a strength session, conditioning session, and some extra credit that will build up both sides of that coin over time. The other two days a week guide active rest and rest day protocols. One of the most unique elements of Misfit Anywhere is the daily health and wellness programming. Categories like non-exercise movement, breathwork, and hot/cold exposure bring the program full circle and present important ideas on what a healthy lifestyle looks like.
Long story short, Misfit Anywhere is for absolutely everyone. To get started we recommend having at least one set of dumbbells and a jump rope. From there luxury items include barbell/weight sets, a pull-up bar, and a piece of cardio equipment like a rower or stationary bike to save you from too many burpees and miles on the open road.
Already subscribed and looking for today's program?
Head to Today's Workout and toggle to the Misfit Anywhere tab!