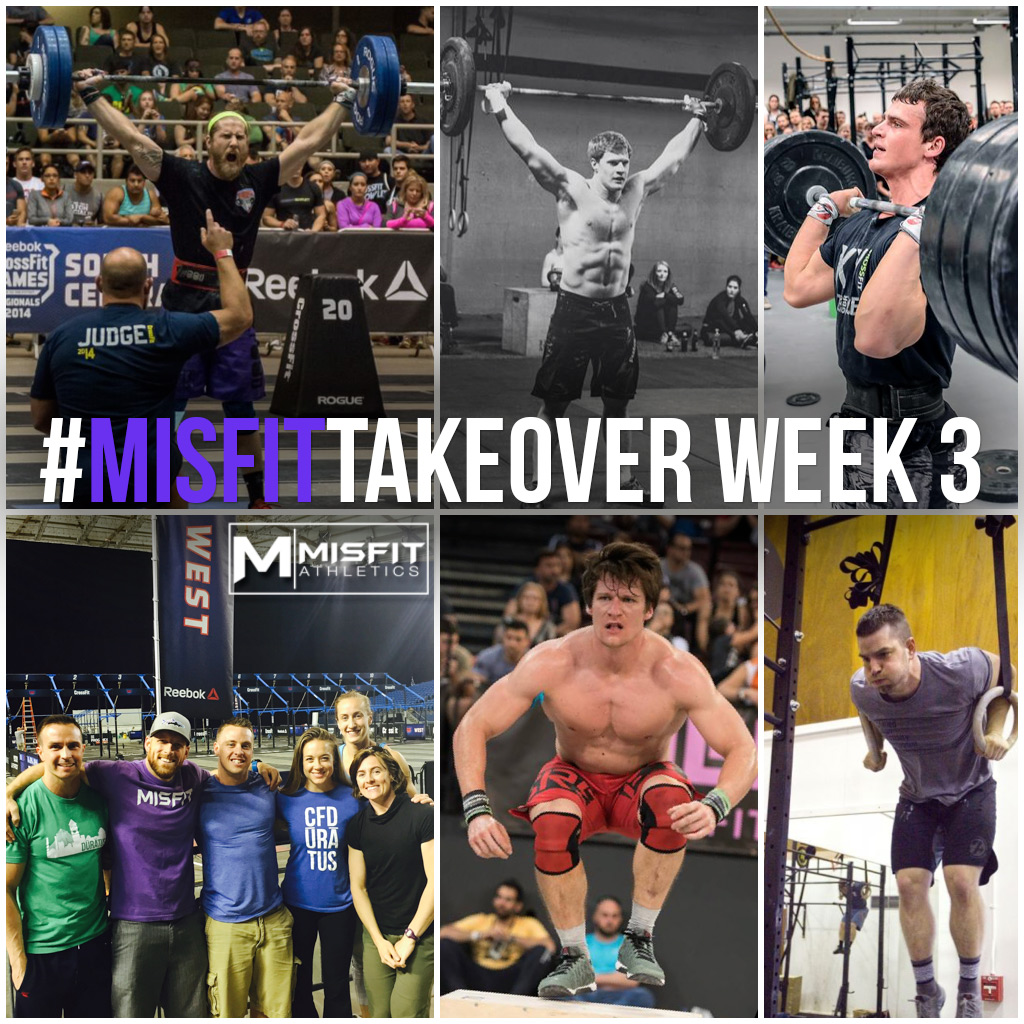 Here we go #TeamMisFit.  Week 3 of screaming at your computer, or maybe in person at your home region, is here.  We have Dex Hopkins (Team Maximus) and Torey Throop throwing down in the Central Region, Team Duratus and Pete Barner in the West, and last but not least are the two gents throwing down over the pond in the Meridian Bartosz Wieckowski and Sigurður Hafsteinn Jónsson. Good luck ladies and gents.
(If we forgot or don't know about you let us know!)
2016 Regionals Prep Cycle 2 – Test Week Day 4
1. Warm-up
50 Wallballs
20 Strict pull-ups
2. Strength
Find your 1RM strict press
3. Met-Con
'DT'
5 rounds
155 pound Deadlift, 12 reps
155 pound Hang power clean, 9 reps
155 pound Push jerk, 6 reps
4. 'MisFit Prowler Test'
40m sled push sprint down
40m sled push sprint back
30m sled push sprint down
30m sled push sprint back
20m sled push sprint down
20m sled push sprint back
Obviously the sled and surface will vary these so much that comparing times to each other won't be super relevant, but being able to compare to training partners and even more importantly yourself after six weeks is what we're looking for.  An example of appropriate conditions for a high level athlete would be a standard three post prowler sled with 60-90lbs added for males and 30-50lbs added for females, finishing in roughly 50-90 seconds.  If you end up going horribly slow or stopping other than to turn around, you've made it too hard.  If you sprint through it very easily, you need more weight.  Use the high handles for all sprints, no low handles.