Constantly Varied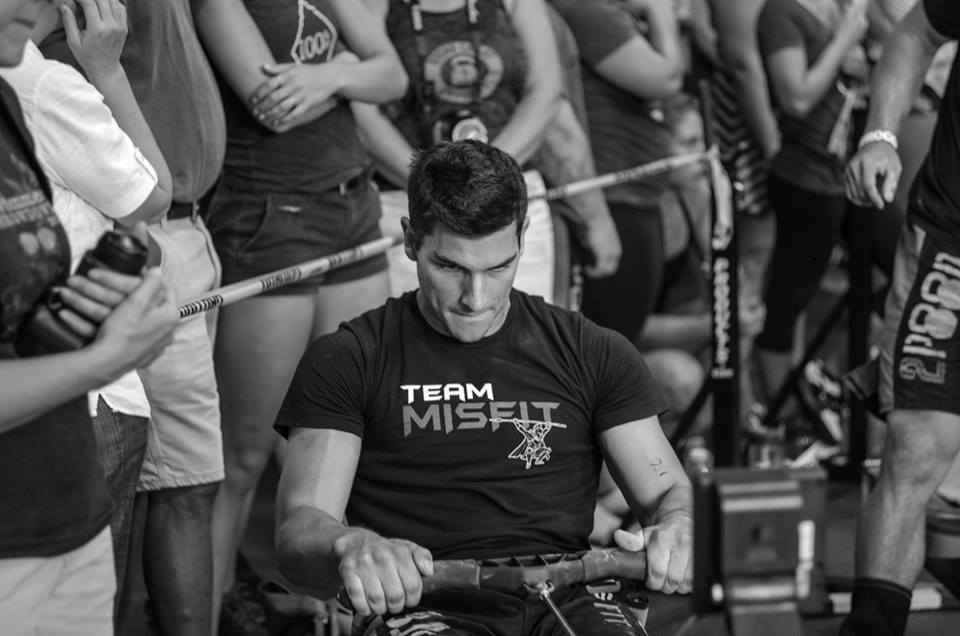 "Constantly Varied" by Hunter Wood
CrossFit has done exceptionally well at exposing the strength and conditioning community to new levels of performance. Without a doubt, CrossFit's methodology has created more questions than there are answers, and more anomalies than there are explanations. As a relatively new member of the armed forces I experienced CrossFit's constantly varied" concept probably more than anyone over the past competitive season. My experience in attempting to qualify and perform at Regionals was something I'll never forget – probably because I hope I never have to do it the same way again.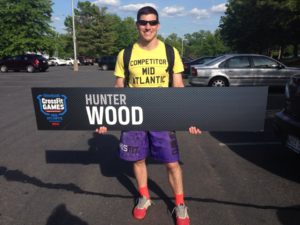 For about a year I was able to live the CrossFitter's dream of training all day, followed by high quality food and sleep. I could recover, add extra skill work, and spend all day in the gym with the ultimate goal of qualifying for Regionals. The Open rolled around and for the first two workouts I was able to physically and mentally prepare to exert all of my energy into one workout. This was while I was still training under ideal conditions and most importantly, doing so at my home gym. It was after this point that an entire year's worth of work would truly be tested, and I would be seriously challenged to qualify and eventually train for Regionals under less than optimal conditions. I reported for active duty with the Marine Corps as a brand new lieutenant for a 6 month course designed to prepare me to lead Marines. I would need to complete the final three Open workouts on the road and then spend the first two months of my career not only trying to absorb the fire-hose of information that is force-fed to new officers, but train at a level high enough to prepare for success at the Regional level.
The Open is an interesting animal. Scores roll in constantly and the leaderboard shuffles up and down all the time. At home it was easy to monitor scores and ultimately determine if my first attempt at a workout was good enough, or if I needed to up my game. For me, 14.3, 14.4, and 14.5 would be one and done whether I liked it or not. 14.3 was a success at Crossfit Hell's Kitchen in NYC mostly because it was just days after I left home. I hadn't lost any ground in my training and it was unlikely I'd redo such a demanding workout anyway. The next two workouts are where things got a little dicey.
If anyone says home field advantage in CrossFit isn't a thing, they're full of shit.
When 14.4 rolled around I had been at The Basic School (the aforementioned course) for about a week. Most of that week was early mornings and long days, (around 5am to 6-7pm) and was spent adjusting to my new routine. The gym closed at 9pm every night and didn't contain any rings for muscle up work, so I had to make due with "practicing" 14.4 without rings. Luckily 14.5 was easily doable with just a barbell, but 2 weeks into TBS and my training had begun to drop off. I was able to pull off some decent times thanks to the guys at CrossFit Fredericksburg where I did 14.4 and 14.5 in complete solitude.
When it was all said and done my name shuffled down the leaderboard to 29th in the Mid-Atlantic, good enough to qualify. I now had to find a way to train, to not only maintain what I had gained over the past year, but push further to prepare for my Regional which was a long 2 months away.
Over the course of the next two months my days started early and ended late, just as they had in the beginning of TBS. This time, my day usually didn't end until after the gym closed, where I was trying to jam in as much training volume as possible. I re-arranged my weekly training schedule so that I could maximize training time on the weekends. When most guys were doing two sessions a day with ample rest in between sessions or workouts, I was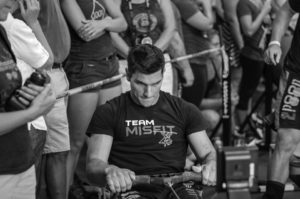 cramming 3 hours of training into an hour and half. Some days felt like one 90 minute AMRAP bouncing from weightlifting, to interval work, to a metcon. Some days I would need to run a PFT (physical fitness test), a CFT (combat fitness test), or the Endurance course (5 mile combat load run with obstacles) as part of TBS's training schedule, and then follow it up with training for Regionals that evening. I was run down, burnt out, and with the release of the Regional events I got pretty sick of doing wall balls and overhead squatting every day. At one point I lost about 12 training days in a row due to a two week process of weapons qualification. Nearly all of those 12 days started with a 2.5 mile movement to a range and ended in the evening with the same movement back, usually running. Talk about constantly varied.
Ask any athlete, the most frustrating thing in the world is watching all of the hard work you put forth disappear in front of your own eyes, and not being able to do anything about it. While a lot of guys would have a bad day here or there, I would have a good day here or there. While some would be on the brink of 240 feet, (of Handstand Walks) I would be struggling for 120. I couldn't wait for the weekend to come so that I could stop stressing and just perform. Expectations were low and I just prayed I didn't finish last. My weekend came and I honestly still don't know how I did it.
One of the biggest reasons I really enjoy CrossFit, the strength and conditioning community, and exercise physiology in general, is how "unknown" it all really is. Human performance is such a conundrum that you can't help but wonder what humans are truly capable of. Memorial Day weekend came and I hit 15 pounds heavier on my hang snatch than I had in training and only 5 pounds under my best snatch from the floor. Minutes later I was the only one in my heat still walking on his hands as I attempted a third trek across the arena floor. It was after event 2 that my coach back home, Seth, and I agreed that my goal for the weekend was a top 20 finish and sure enough, I battled my way to 19th overall in the region.
How?
How was I able to rise to the occasion without ever having been close to those results in training? Adrenaline? Maybe. The crowd? Man that was cool, even though I only had 2 fans physically in the building. Whatever intangible phenomena existed on that weekend had a very tangible effect on my performance, and I don't think anyone can be sure of why.
The nature of the military truly lends itself to a "constantly varied routine" (I know that phrase is difficult to comprehend). For me, I was lucky enough to have a program that I believed in and trusted would prepare me to perform the best I could. But the program said nothing about contingencies for 12 days of missed training. It didn't mention what I should do if I had a 9 mile hike that morning or if I only slept for 3 hours the night before. But isn't that a piece of the puzzle? Isn't all of the above constant variance? Would I have done better at Regionals if I had been home for two extra months? Probably. Maybe. Maybe not. I have no idea anymore, and I have no way of predicting or inferring what could have been. What I do know is that I was able to perform reasonably well under less than ideal conditions against some of the best athletes in the world. As a side note, my physical abilities and performance on the military side continue to improve under CrossFit's methodology and Misfit Athletics programming.
Argue for or against the idea of variance" all you like. It's random." It doesn't make sense." Whatever. Who cares. At the end of the day, the ones who perform are the ones you ask how?" There are an infinite number of variables that can influence day to day performance, but for me, the only consistency over a 2-3 month period was the variance that came with each day. Marine Corps tested, Mid-Atlantic Region approved.