Why you should thank CrossFit for cancelling Regionals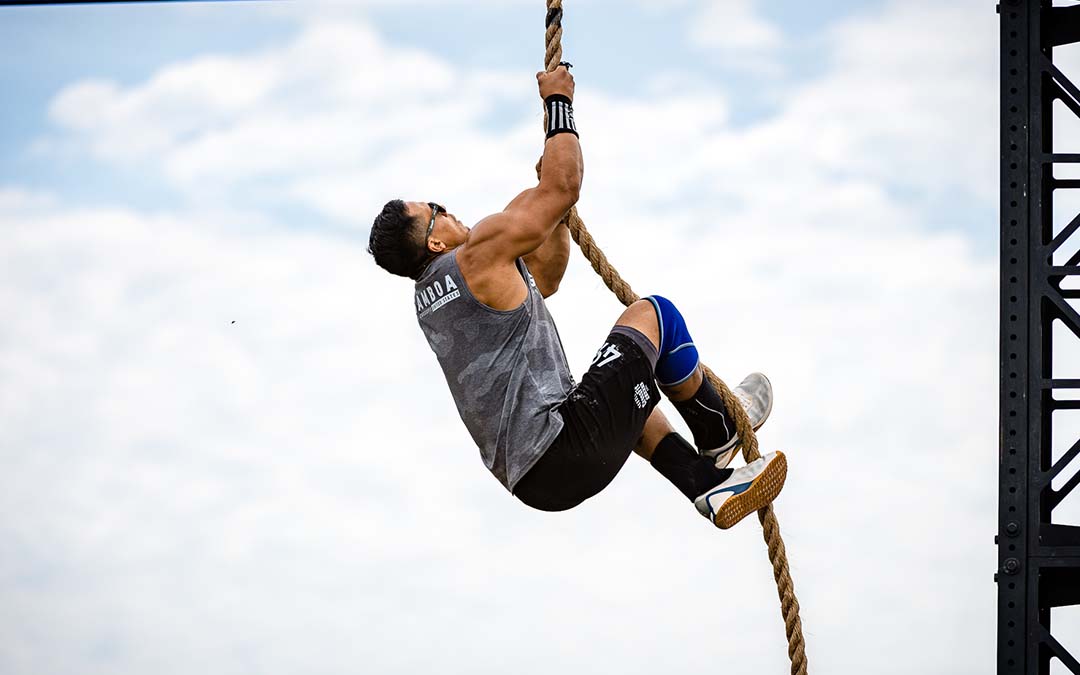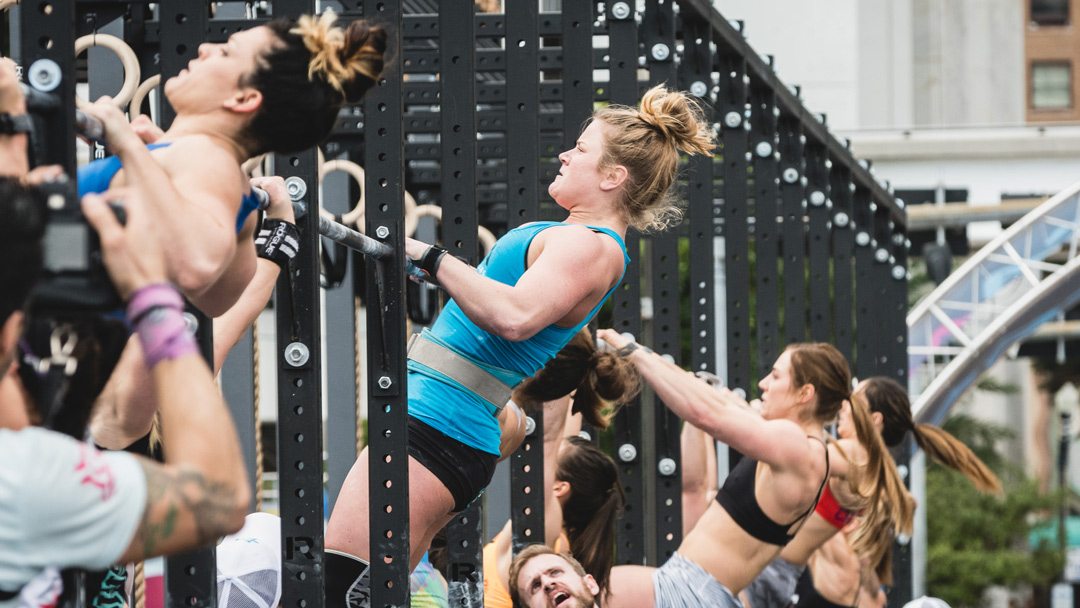 The initial shock of CrossFit's announcement to supplant Regional competition with multiple sanctioned events has started to fade, yet we (Misfit Athletics, and likely coaches in general) are still understandably working with athletes who aren't exactly sure of their place in the sport anymore. Misfit Athletics remains now more than ever, dedicated to the athlete looking to break through the barrier of the Open and onto what used to be the Regional level. Now that Regional competition is little more than a memory, what does it mean for regional-caliber athletes? I think it's actually the best thing that could have happened for that demographic, and the sanctioned events which will take place will provide more opportunity than ever. The competition will be better. You'll have more frequent opportunities to showcase your fitness when and where you choose. The event, crowd, location, sponsors, prize purses, and overall experience will be exponentially better than before, and all you need to do to get on board is change your perception of what your Regional competition is. If you can do that, every point below should light a fire under your ass and make you more excited than ever to compete. We're excited, and you should be, too.
Previously, Regional competition was a once-a-year opportunity granted to those who performed best in 5, sometimes 6 workouts. It was the reward for a year of hard work and for many, the pinnacle of their season, as they had no realistic chance or aspiration of qualifying for the Games. If you can adjust the lens through which you view "regionals", you should be able to see that there will now be (allegedly) 16 different opportunities for you to qualify for "regionals", now re-named "sanctioned events". This is the lens I'm referring to, in case you're still not making the connection: pick one or more of these sanctioned events, mark the online qualifier on your calendar and train your ass off for it, and dub that your shot at regionals. These events are already challenging to qualify for, especially in the upper divisions. Now, onto a few of the reasons your competitive career just got better.
First, because these competitions will be sanctioned by CrossFit, there should be very little difference in terms of the aura and clout you feel about qualifying. These events are not your local throwdown, and most of the previously non CrossFit sanctioned events have a far better reputation for hosting an incredible experience. I understand this might be hard for some to exchange the thought of a "Reebok CrossFit Games Regional Athlete" t-shirt for a "CrossFit Wodapalooza Athlete" shirt, but anecdotally, events like Wodapalooza provide a far better athlete and spectator experience than Regionals. Better venues and spectator experiences mean bigger crowds, better sponsors, more prize money, and diverse locations with location-specific events. Again, most qualifying athletes treated Regionals as the pinnacle of their season, enjoying the atmosphere and competition of a one weekend event before starting over. You now have the opportunity to do this nearly year round, but at cooler venues in new locations. Bigger crowds, better venues, unique events, and more frequent opportunities to qualify.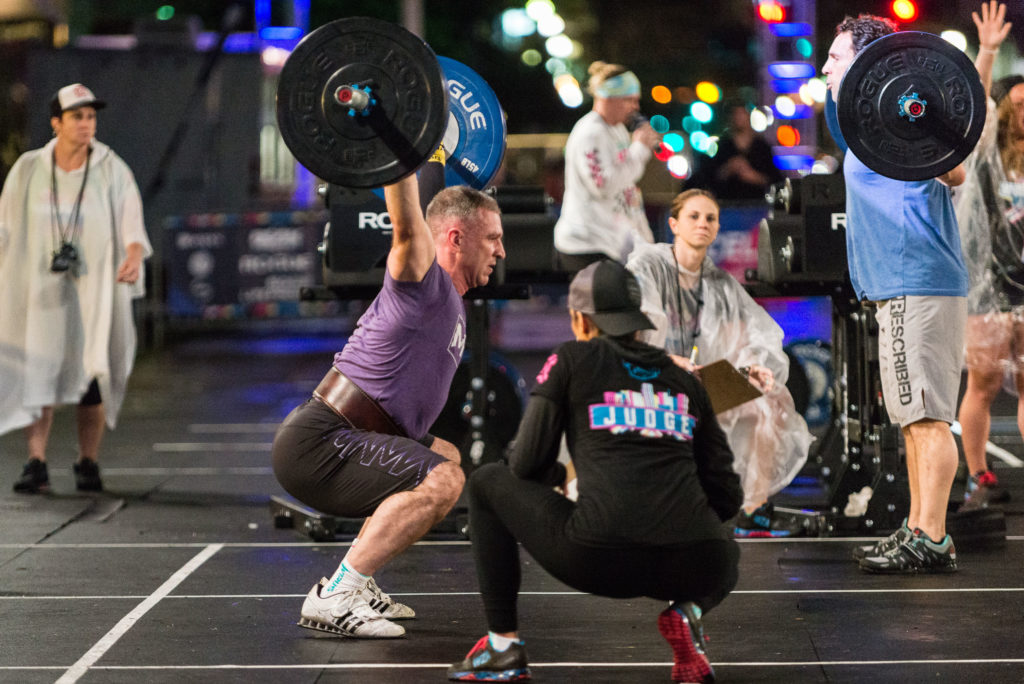 Next, your training can be more flexible and just as focused. With 16 possible opportunities to qualify for a sanctioned competition, you have the flexibility to peak at a time(s) of year that works best for you. Five straight weeks of focusing on a single workout each week is exhausting, and one bad workout would have ended your entire season. You had to balance staying in peak condition without injuring yourself, catching the flu, or ripping your hands. Now, with 16 events comes 16 unique qualifiers spread out over multiple months. You can mark the online qualifier that suits your goals best on your calendar and put everything you've got into that specific OQ, or make note of a few different opportunities you want to pursue to qualify for your "Regionals". If you can come to grips with the fact that there's little difference between the arbitrary titles of Regional Athlete and Wodapalooza RX Athlete or Dubai CrossFit Championship Qualifier, there's nothing for you to be upset about. Frankly, I think the latter two sound cooler anyway, and they both say the same thing: I'm really fucking fit.
Speaking of being really fucking fit, the level of competition at these events will be higher than ever. There are maybe a handful of athletes who, without trying very hard, will be able to punch their tickets to Madison at the time and place of their choosing. For everyone else outside the top 5-10 on the Games leaderboard, they're going to have to be selective about which events they attempt to use to qualify for Madison, and will have to compete multiple times to lock in their spot. This means that at any given event, regardless of which division you qualify in, you will probably have the opportunity to share a competition floor with a number of high caliber Regionals and Games athletes. Previously, your only shot at this was to get yourself into the last, maybe second-to-last heat at Regionals. Now geography isn't a limiting factor (outside of your own travel restrictions) and you can at the very least share the same venue as the Mat Frasers and Tia Toomeys of the sport. Across the board, the level of competition will continue to rise, and in my personal opinion the "intermediate" competition at these sanctioned events will be, on average, higher than that of Regionals within 3-4 years.
Finally, I think we should also view these changes from a macro perspective. At the time of publishing, we're not exactly sure how the Games or even the Open will pan out, and few details surrounding the "one athlete per country" rumors have been addressed or confirmed. What we do know, however, is that there have already been multiple events announced on multiple continents, meaning each of these events not only provides a competitive opportunity, but serve as an injection of competitive fitness into parts of the world that were previously not exposed to such an event. Some regions of the world will undoubtedly latch onto this culture more than others, but as we've seen with over the last decade, fitness knows no geographical boundary. Who would have guessed that Iceland would become a breeding ground for some of the fittest women on earth, or that Hungary would provide the sport with such a dominant female rookie?
The celerity at which CrossFit announced these changes and the brief turbulence that followed has opened the door for the athletes of the Misfit community. You can either bitch and moan about how you'll never have a shot to qualify for Regionals, or ditch the irrelevant naming convention and convince yourself that qualifying for Dubai, Wodapalooza, the French Throwdown, or any sanctioned event is equally as impressive and provides you with a far cooler experience. Be the sanguine, tough sonofabitch you've worked to become, and recognize the incredible opportunity that has been thrown your way. The road we've been on since 2012 remains unchanged, it's our destination that just leveled up.
Article by Hunter Wood