The Importance of Maintenance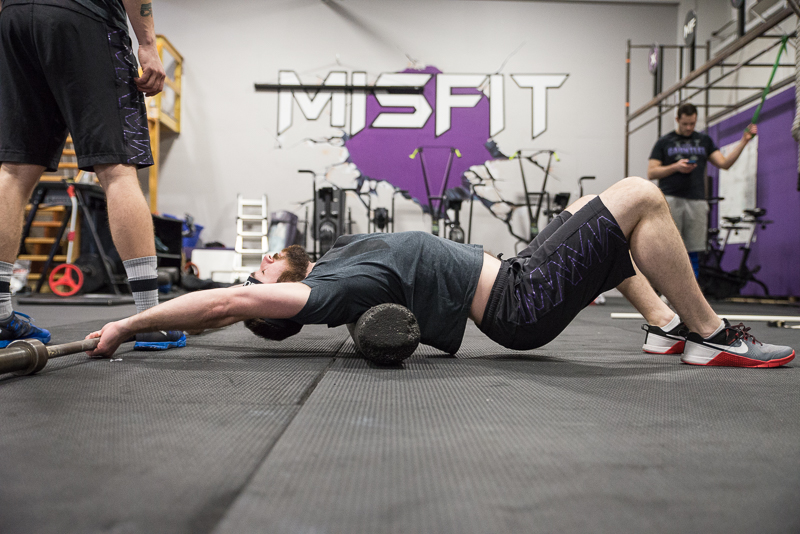 The athletes in the sport of CrossFit are progressing at rates that were once unthinkable. For athletes to adapt and stay on top of their game, training has stepped up; more strength, more conditioning, more volume, and intensity. This increased demand on the human body does not come without the price of increased wear and tear.  If every piece you do is a debit to your recovery, you need to determine what the credit is to even everything out.  How much useful training can you do in a day and still be able to replicate the effort and results 5+ days a week? This is what is separating the champions from the hundreds of CrossFit athletes who live on the Regional bubble, and even fewer on the Games bubble.
What is the solution? Prioritize a positive lifestyle for the 22 hours spent outside the gym. Nutrition, sleep, active recovery, and body maintenance. Easier said than done.
In the video above, MisFit Athletes Alec Smith and Austin Spencer spend part of their rest/recovery day visiting a PT with 20+ years of sports training experience: David Knop, owner of Livevital in Portland, ME. Both Alec and Austin need an improved hip range of motion to help alleviate the problem of overextension in the lower back. The commitment to fixing these things is part of what makes regionals athletes reach the levels they do.  Hard work applies to recovery just as much as it does to training.
Dave is a one in a million PT who doesn't necessarily practice in CrossFit but certainly understands the demands we put on our athletes. Unlike most Doctors or PT's who just tell you not to do the movement that bothers you, Dave enables athletes by improving range of motion, correcting proper bracing sequences, and fixing movement patterns.
The guys at MisFit HQ are lucky to have Dave always available to us. Your homework is to watch the video, then go find your own Dave Knop.